Brake Pads Wear Sensor
- We stock the most completed range of Brake Pads Wear sensor in Australia -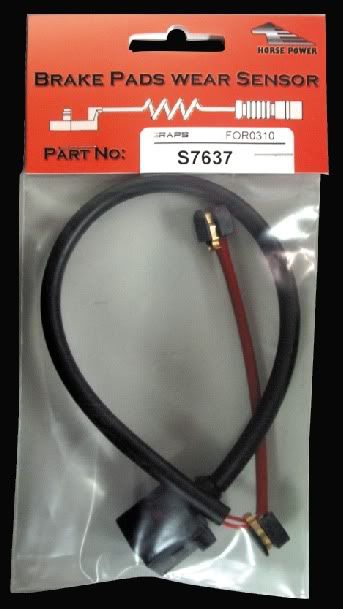 From Audi to Range Rover we have the sensor for you!! Our stock covers an EXTENSIVE RANGE, at the LOWEST PRICE, all made from QUALITY materials.
What is brake pads wear sensor?
Your car is made up of a number of braking system components that ensure your safety while driving on the road. The brake pad is among the various braking system components in your car that causes it to stop by applying pressure on the Disc rotor.
If you look under your car, you can locate braking system mounted to the rear or front wheel assembly near the brake caliper. To be able to perform its intended function, your brake pads are made up of a number of compounds. Some of these include non-asbestos organic compounds, semi-metallic compounds, ceramics, and carbon. To let you know that your brake pad is in need of replacement, a U-shaped copper wire known as the brake pad wear sensor activates a LED indicator on the dashboard of your car. Aside from that, this braking system component also serves the function of counting the exact rotation of the wheels. The brake pad sensor can be seen at the fixed wire of the brake pads.
Where is it located and how many do I need?
A typical car is equipped with 2 brake pad sensors, a rear sensor and a front sensor. The rear sensor can be seen on the right hand side of your wheel hub assembly, while the rear sensor can be seen at the left hand side.
If you are in need of a new brake pad sensors, then why not have the best? We carry more than 50 different part numbers of brake pads wear sensor to best fit your vehicle. With Horsepower Brakes you don't pay for a name, you pay for the quality.